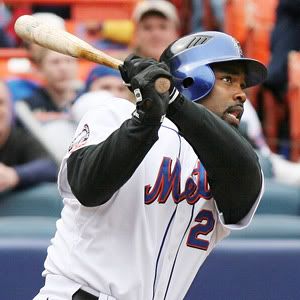 By Justin Worsley,
Major League Baseball first baseman Carlos Delgado announced on Wednesday that he will retire from the league after being unable to make a comeback.
Delgado, 38, has not played since May 2009 with the Mets due to injuries. Prior to the 2010 season, Delgado underwent hip surgery to repair a torn labrum.
Last August, the Boston Red Sox signed Delgado to a minor league contractwhile he attempted a comeback. Delgado was only able to play for five games befre suffering a setback with his hip.
Delgado began his career in 1993 with the Toronto Blue Jays. After 12 years with the Blue Jays, Delgado spent the 2005 year with the Florida Marlins before spending his final four years in the major with New York.
Delgado has a career average of .280 with 473 home runs and 1,512 RBIs. Along with first base, Delgado has also spent time as an outfielder and a designated hitter. He has posted 11 season with 30 homers, including three years where he cracked 40. In 2000 and 2003, Delgado was named to the All-Star team.