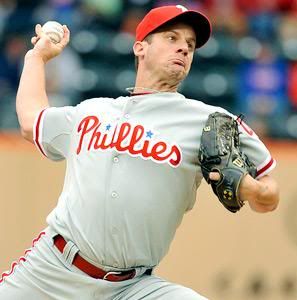 By Justin Worsley,
Last year, right-handed pitcher Roy Oswalt took a leave of absence from the Houston Astros when his parent's home was destroyed by a tornado.
Nearly a year later, Oswalt is again leaving his team.
Philadelphia Phillies general manager Ruben Amaro Jr. confirmed on Wednesday that Oswalt left the team to check on his family in Mississippi. There have been several deaths as well as property damage near his home.
Oswalt had his worst start of year on Tuesday night, allowing five runs off of six hits in just three innings in the Phillies 7-5 loss to the Arizona Diamondbacks.
Oswalt was not present after the game and ESPN.com's Jayson Stark reported that Oswalt was seen on the phone for a long period of time before the game, something extremely uncommon and normally unallowed by clubs.
There is no timetable for Oswalt's return, however, the Phillies are hoping he will return by his next start.